WELCOME TO
HOLMDEL / BAYSHORE GREEK FEST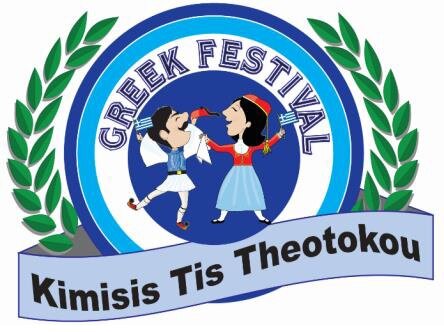 " Holmdel / Bayshore Greek Fest"
Welcome (Kalosorisate) to the our Festival 2020
Our 44th Annual Greek Fest September 11

,

12, and 13
For one weekend each year, Holmdel is transformed into a traditional Greek Festival. Our community becomes the center of the authentic Greek Spirit and offers the epicurean pleasure to all its neighbors and guests. We offer an authentic variety of Greek wines, food and desserts prepared by our own parishioners, who inherited the high standard of cooking from past generations of Kimisis Tis Theotokou Parish.
This year, we will be proudly celebrating our 44th anniversary of providing a real "Greek" cultural experience. We invite you to Feast with us at our "family table", celebrating our "Greek" culture, traditions, history and faith.
Rev. Econ. Panagiotis Lekkas
Presiding Priest
---
BE GREEK FOR THE DAY
You too can be Greek for a day at the Holmdel / Bayshore Greek Fest !
Being Greek means relishing the world around you and enjoying life to its fullest.
The Holmdel / Bayshore Greek Fest ! gives us the opportunity to open our arms, our hearts,
and our kitchens as we share our culture with you! So, what are you waiting for?
---
---
September 11 - Friday - 5:00 PM to 11:00 PM
September 12- Saturday - 1:00 PM to 11:00 PM
September 13 - Sunday - Noon to 8:00 PM
For information on our Holmdel / Bayshore Greek Fest,
please contact the Church office at
(732) 739-1515 between the hours of
10:00 AM - 3:00 PM, Monday through Friday
or email us at kimisisfestival@gmail.com.